Heavy Equipment Operator (SC)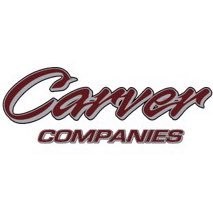 Carver Companies
North Charleston, SC, USA
Posted on Friday, April 28, 2023
Title About the Organization For over 30 years, Carver Companies fundamental belief has been to provide unparalleled service all while maintaining our values of honesty and integrity both on Land & Sea.
With locations up and down the east coast, including the Capital District of Upstate NY, Brayton Point in Mass, North Charleston Carver Maritime, Port Manatee in Florida, and our latest addition - Carver Canada in New Brunswick.
Our core competencies consist of General & Marine Construction, Sand and Gravel Mining, Property Maintenance, Port, Stevedoring, Terminal & Warehouse Management Maritime & Logistics, and Tug and Barge Marine Towing.
We strive to inspire our diverse, well-rounded work force and management team to always perform at the highest levels of safety and professionalism. We deliver service by maintaining a reputation where our unquestionable VALUES of honesty and integrity drive our actions on and off the job.
What we have to offer you:
• Medical Insurance (great plan choices with reasonable premiums!)
• Paid Time Off & Paid Holidays
• 401k Retirement Savings Plan with up to an 8% MATCH!!
• Group Life Insurance Plan
• Short & Long Term Disability Plans
• Employee Investment Opportunity with Carver Group Ventures
• Career Development Opportunities
• Casual Dress Code
• Voluntary Dental, Vision, Life and AFLAC plans also available! Full-Time/Part-Time Full-Time Description
Responsible for the safe operation of assigned equipment (Track hoe, front-end loader, bobcat, etc) in areas such as ship/ barge holds, deck, and dock areas while navigating around other equipment and personnel.
Job Duties:
Accomplishes work by operating equipment, observing varying conditions, adjusting equipment controls.
Prepares equipment by conducting operator inspections.
Ability to safely operate assigned equipment
Ability to operate heavy equipment within a confined space
Thorough knowledge of rig operation and maintenance programs
Maintains safe, secure and healthy work environment by following standards and procedures; complying with company policies and legal regulations.
Proficiency in equipment and deck operations
Be physically fit to perform all essential physical demands of this job safely
Demonstrated safe work practices, history, and leadership ability
An advocate of the team concept
Position Requirements
Skills/Qualifications:
Experience in a similar position in an industrial setting (preferred)
Working Experience in the stevedoring/ warehousing industry (preferred)
Flexible schedule; rotating shifts, days, nights, weekends and holidays as required
High School diploma or equivalent
Valid driver's license
Ability to qualify for TWIC card
Ability to pass pre-employment screening to include, drug screen, physical and background check
Other Duties:
Please note this job description is not designed to cover or contain a comprehensive listing of activities, duties or responsibilities. Duties may change at any time with or without notice.
Work Environment:
Incumbent will work in all weather conditions ranging from warm/hot-cool/cold as well as occasional rain. Will work at different elevations, noise levels will be moderate-high. Job site will contain light to heavy equipment vehicles, small to large equipment, materials, communication equipment, and tools. Rotational shift work required. Twelve or more hours per day spent in work environment.
Physical Requirements:
The physical nature of the work will vary from day to day based on operational needs; however the job will require the incumbent to be able to perform: climbing, balancing, stooping, kneeling, crouching, crawling, reaching, standing, walking, pushing, pulling, lifting, typing, grasping, feeling, talking, hearing, seeing, and repetitive motion. Incumbent will also be required to wear personal protective equipment (PPE) including, but not limited to: Hard Hat, eyewear, safety vests, gloves, masks/ respirators (when necessary) and steel-toe boots.
Very Heavy Work: Exerting in excess of 100 lbs. of force occasionally, and/ or in excess of 50 lbs. frequently, and/ or in excess of 20 lbs. of force constantly to move objects.
Benefits We offer a competitive compensation package: medical insurance, 401(k) w/ 8% match, paid vacation time, group life, holiday pay. Voluntary benefits: dental, vision, life insurances, AFLAC EOE Statement We are an equal employment opportunity employer. All qualified applicants will receive consideration for employment without regard to race, color, religion, sex, national origin, disability status, protected veteran status or any other characteristic protected by law.
This position is currently accepting applications.