Admin Support Specialist 3 - Part Time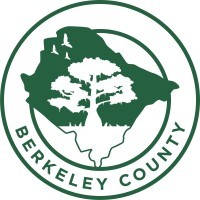 Berkeley County
Customer Service
Moncks Corner, SC, USA
Posted on Thursday, September 7, 2023
Job Summary and Essential Functions

This position typically performs basic administrative tasks; and deals courteously and effectively with fellow employees and citizens.

ESSENTIAL JOB FUNCTIONS:


Coordinates activities and/or provides administrative support for the department which requires an understanding of complex processes, data, and/or operations of department.
Opens mail, processes tax payments, and determines tax payment amounts.
Receives tax payments from the general public in the front cashiering office as necessary.
Verifies, indexes, and files documents.
Balances cash drawer and reconciles any differences.

Issues refunds, handles collection of NSF checks, and compiles other deposits such as Advanced Mobile Home tax payments.

Performs administrative duties including basic typing, scanning, creating files, filing, answering telephones, taking messages, copying, computer operation, data entry and review.
Creates and/or maintains associated documents and databases.
Updates supervisor of critical issues/events.
Provides detailed responses to requests for information; reviews and updates administrative procedures.
Assists the public by providing customer service.
Assists employees with clerical needs.
Takes precise messages and ensures prompt delivery to appropriate staff.
Orders, issues and maintains office supplies.
Collects and submits payments.
Performs other duties as assigned.

Minimum Requirements to Perform Work

High School diploma or equivalent;
Three (3) years of related administrative experience;

Special Requirements:


Data Entry/Basic Skills score of 74 is required for this position;
Departmental testing may be administered during interview;
A criminal background check will be completed on selected applicant if a current one (less than 3 years old) is not on file.

Knowledge, Skills and Abilities:


Knowledge of personal computers, including Word and Excel.
Skill in clerical tasks including filing, customer service, math, data entry and correct grammar usage.
Skill in the use of general office equipment.
Ability to accept payments.
Ability to manage inventory and property.

Physical Demands

This position requires the employee to sit and use hands to handle, feel, finger, grasp or operate objects, tools or controls; reach with hands and arms; use mental acuity and repetitive motion; and walk, talk and hear. The employee must occasionally lift and/or move up to twenty-five (25) pounds. Specific vision abilities required by this job include close vision, distance vision, color vision, peripheral vision, depth perception and the ability to adjust focus.

Work Conditions

The work is regularly performed in a relatively safe, secure and stable work environment. This position will not exceed twenty-nine (29) hours per week. Normal schedule per week is between the hours of 9:00am and 5:00pm Monday through Friday. Scheduled hours/days, job location, duties and any other information contained herein is subject to change. May be required to work extra hours and to perform extra or different duties during emergency situations.