911 Telecommunicator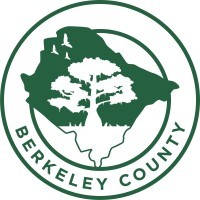 Berkeley County
Moncks Corner, SC, USA
Posted on Saturday, August 19, 2023
Job Summary and Essential Functions

EARNING POTENTIAL OF OVER $50K ANNUALLY WITH OVERTIME

This position typically provides emergency response services to the residents of Berkeley County; works under stressful, high-risk conditions; and deals courteously and effectively with fellow employees and citizens.

Essential Job Functions:

Serves as the first link to emergency response services by answering and dispatching routine and 911 emergency calls to police, fire and emergency medical units and agencies.
Asks questions to interpret caller's needs and translates information to the appropriate codes.
Maintains a log of radio transmissions, telephone calls and other pertinent information and facts and inputs them into a computer.
Operates NCIC machine to retrieve license registration information and outstanding warrant information.
Files all related paperwork.
Works under the general direction of the Communications Manager and Shift Supervisors.
Performs clerical, administrative and secretarial duties, such as answering phones, restocking and ordering supplies, filling out paperwork and scheduling appointments.
Performs other duties as assigned.

Minimum Requirements to Perform Work

High School diploma or equivalent.
Six (6) months of experience.

Special Requirements:

Computerized testing required;
CPR Certification within six (6) months of employment;
Certification as Emergency Medical Dispatcher, NCIC terminal operator, and Certified 911 Telecommunicator within first year of employment;
Willingness to attend training classes anywhere in the continental U.S.;
Departmental testing may be administered during interview;
A criminal background check will be completed on selected applicant if a current one (less than 3 years old) is not on file;
Must not have been convicted of a crime in which a sentence of one (1) year or greater could have been imposed by the Courts.
This is a safety sensitive position and is subject to random drug and alcohol testing.
This position is considered emergency essential and will be required to report to work during any declared emergency situation.

Knowledge, Skills and Abilities:

Knowledge of automated telephone system preferred.
Knowledge of fire/EMS/police terminology preferred.
Skill in using computers and computer aided dispatch (CAD) software.
Ability to articulate and communicate clearly and distinctly by phone, radio, and in person in a semi-noisy environment.
Ability to remain calm and think clearly to make critical decisions and exercise good judgment in stressful situations while multi-tasking.
Ability to work in a fast paced environment.

Physical Demands

This position requires the employee to sit and use hands to handle or operate objects, tools or controls; reach and finger with hands and arms; use mental acuity and repetitive motion; and walk, talk and hear. The employee must occasionally lift and/or move up to ten (10) pounds. Specific vision abilities required by this job include close vision, distance vision, color vision, peripheral vision, depth perception and the ability to adjust focus.


Work Conditions

The work is regularly performed in a dynamic environment that requires sensitivity to change and responsiveness to changing goals, priorities and needs. Must be able to work flexible hours, including mandatory overtime. Must be able to work day or night shifts, weekends, and holidays as scheduled or needed due to the 24-hour operation of the center. Currently, this position is a 12 hour shift. Shifts are subject to change but the attempt is made to maintain as much schedule stability as possible. Scheduled hours/days, job location, duties and any other information contained herein is subject to change. May be required to work extra hours and to perform extra or different duties during emergency situations.