Recycling Student Intern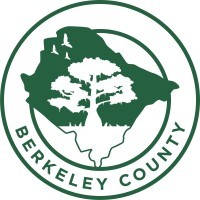 Berkeley County
Moncks Corner, SC, USA
Posted on Saturday, July 22, 2023
Job Summary and Essential Functions

This position typically provides assistance of administrative and educational work in the implementation of the operations of the Solid Waste and Recycling Program. Must deal courteously and effectively with fellow employees and citizens.

ESSENTIAL JOB FUNCTIONS:


Helps to promotes Recycling, the Adopt-A-Highway Program, and Keep Berkeley Beautiful (KBB) through various educational programs and presentations and assists local businesses, industries and commercial establishments in their recycling efforts.
May attend meetings, creates activities and oversees business and community events and cleanups, including festivals, Beach Sweep/River Sweep, the Francis Marion National Forest Cleanup, the Annual Adopt-A-Highway Luncheon, parades, fairs and community organizations to promote recycling.
Assists with the development and implementation of recycling outreach programs and materials, as well as data management.
Provides information and education on waste education and recycling to schools, citizens, agencies, business, industry and other groups.
May conduct classroom presentations, speaks before audiences and responds to inquiries about recycling and other waste reduction programs.
Interacts and communicates with various groups and individuals both internal and external customers such as school children, social and services groups, governmental entities, board members, and the general public.
Assist the Environmental Coordinator with Landfill and Landfill Gas related projects.
Performs other duties as assigned.

Minimum Requirements to Perform Work

Must be currently enrolled and attending college at full-time status;
Six (6) months general work experience;


Special Requirements:

Must have and maintain a valid driver's license for South Carolina with safe driving record;
Departmental testing may be administered during interview;
A criminal background check will be completed on selected applicant if a current one (less than 3 years old) is not on file.


Knowledge, Skills and Abilities:

Knowledge of personal computers, including Word and Excel.
Skill in clerical tasks including filing, customer service, math, data entry and correct grammar usage.
Skill in the use of general office equipment.

Physical Demands

This position requires the employee to sit and use hands to handle, feel, finger, grasp or operate objects, tools or controls; reach with hands and arms; use mental acuity and repetitive motion; and walk, talk and hear. The employee must occasionally lift and/or move up to twenty-five (25) pounds. Specific vision abilities required by this job include close vision, distance vision, color vision, peripheral vision, depth perception and the ability to adjust focus.

Work Conditions

The work is regularly performed in a relatively safe, secure and stable work environment. Hours will not exceed 29 hours per week. Normal working hours are between Monday through Friday from 8:00am until 4:00pm with the ability to work after hours and on weekends when necessary. Scheduled hours/days, job location, duties and any other information contained herein is subject to change. Must be able to attend weekend or evening meetings/events as needed. May be required to work extra hours and to perform extra or different duties during emergency situations.