Radio Shop Upfit Technician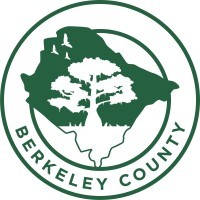 Berkeley County
Moncks Corner, SC, USA
Posted on Saturday, July 1, 2023
Job Summary and Essential Functions

This position is primarily responsible for installing and maintaining emergency equipment in vehicles, to ensure they are properly equipped to handle emergency situations; and deals courteously and professionally with coworkers and the public; and deals courteously and effectively with fellow employees and citizens.

ESSENTIAL JOB FUNCTIONS:


Connecting electrical fittings, drilling holes, soldering, and performing all physical tasks associated with modifying vehicles for the acceptance of emergency-related equipment.
Installing electrical wiring, antenna systems, route antenna, radios, blue lights, camera system, radar, prisoner transport cage, data, and power cabling, and applying a variety of electrical connectors. (Disassembling and reassembling trim, seats, lights, headliners, and carpet in motor vehicles, heavy equipment, and/or any other type of equipment to properly route wiring and install equipment.
Troubleshooting and diagnosing problems with equipment as necessary.
Completing installations for diverse range of vehicle makes and models, including sedans, SUVs, commercial trucks, buses, motorcycles, ATVs.
Maintaining the 5S Pillars, a safe and clean environment including the organization of tools.
Learning new products, skills techniques from colleagues and manufacturers.
Completing all required paperwork and documentation, to include Safety Data Sheets (SDS)
Knowledge of personal computers, to include Microsoft 365 (Outlook, Teams, Excel).
Perform other duties as assigned.

Minimum Requirements to Perform Work

High School diploma or equivalent;
Two (2) years of technical experience;
Or equivalent combination of education and experience;


SPECIAL REQUIREMENTS:


Must have and maintain a valid driver's license for South Carolina with safe driving record;
Must have and maintain an Emergency Vehicle Technician Certification (EVTC) within six (6) months of date hired.
Departmental testing may be administered during interview;
A criminal background check will be completed on selected applicant if a current one (less than 3 years old) is not on file.
U.S. citizenship required pursuant to security investigation for clearance if selected for the position.
This is a safety sensitive position and is subject to random drug and alcohol testing.


KNOWLEDGE, SKILLS AND ABILITIES:


Basic knowledge and experience with the installation of systems/equipment within various vehicle types, such as 2-way radios, controls, lighting, cameras, antennas, GPS, sirens, and other relevant devices/public safety equipment.
Knowledge/ability to read electrical and install diagrams.?
Basic ability to test/troubleshoot electrical and system issues.?
Ability to assemble/disassemble, properly route wiring, connect electrical fittings, install wiring harnesses, drill holes, solder, and perform the physical tasks associated with the vehicle upfits and installations.?
Basic understanding of DC voltage, resistance and current.
Basic understanding of wire gauge and fuses based on DC current demand.?
Ability to use basic tools and test equipment, including hand tools, power drillers, multi-meters, and watt meters.?
Ability to work independently; under pressure; multi-task; be efficient; meet deadlines with quality work; interact with others while maintaining decorum regardless of the situation.

Physical Demands

This position requires the employee to reach with hands and arms; stand; use hands to handle, feel, finger, grasp or operate objects, tools or controls; sit; climb or balance; stoop, kneel, crouch or crawl; use mental acuity and repetitive motion; and walk, talk and hear. The employee must frequently lift and/or move up to forty (40) pounds. Specific vision abilities required by this job include close vision, distance vision, color vision, peripheral vision, depth perception and the ability to adjust focus.

Work Conditions

The work is regularly performed in a relatively safe, secure and stable work environment. Thirty-seven and one half (37.5) hours per week. Normal working hours are Monday through Friday from 7:00am to 3:00pm with the ability to work flexible hours when necessary. Will serve in a departmental on-call for emergencies. Scheduled hours/days, job location, duties and any other information contained herein is subject to change. May be required to work extra hours and to perform extra or different duties during emergency situations. Whenever the Emergency Operations Center (EOC) is active this position is considered emergency essential.