Grounds Technician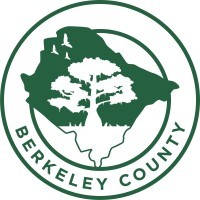 Berkeley County
Moncks Corner, SC, USA
Posted on Wednesday, May 24, 2023
Job Summary and Essential Functions

This position typically provides routine building and grounds maintenance on all facilities; and deals courteously and effectively with fellow employees and citizens.

ESSENTIAL JOB FUNCTIONS:

Assists in performing routine building and ground maintenance including planting and maintaining flowers, trees and shrubs as well as painting and preservation of buildings.
Assists in performing scheduled preventative maintenance of equipment.
Operates chainsaws, commercial weed eaters, blowers, etc. and other commercial landscape equipment.
Loads and unloads equipment and supplies.
Aids in conducting general equipment maintenance and minor repairs on landscape equipment to include small engines.
Performs maintenance of open spaces, grounds, turf and related indoor and outdoor facilities to include cleaning rain gutters, emptying trash cans, assisting in the arranging and moving of furniture and dumping garbage.
Applies pesticides and herbicides in compliance with all local, state and federal regulations.
Utilizes hand tools such as shovels, rakes, brooms, cutting/trimming equipment and light mechanical tools.
Operates small power tools such as but not limited to riding and push mowers, power trimmers, bush hog with farm tractor and water truck on site.
Cleans and maintains vehicles.
Performs manual labor as required.
Performs other duties as assigned.

Minimum Requirements to Perform Work

High School diploma or equivalent;
One (1) year of related maintenance experience;
Must have and maintain a valid driver's license for South Carolina with safe driving record;

Special Requirements:

Departmental testing may be administered during interview;
A criminal background check will be completed on selected applicant if a current one (less than 3 years old) is not on file.
This is a safety sensitive position and is subject to random drug and alcohol testing.

Knowledge, Skills and Abilities:

Ability to read and write.
Ability to follow oral and written instructions.
Ability to use small office equipment.
Ability to use or repair small and medium equipment and machinery.

Physical Demands

This position requires the employee to reach, pull and push with hands and arms; stand; walk; use hands to handle, feel, grasp or operate objects, tools or controls; sit; climb or balance; stoop, kneel, crouch or crawl; use mental acuity and repetitive motion; and talk and hear. The employee must frequently lift and/or move up to ninety-five (95) pounds. Specific vision abilities required by this job include close vision, distance vision, color vision, peripheral vision, depth perception and the ability to adjust focus.

Work Conditions

The work is regularly performed in a safe and secure work environment that may periodically have unpredicted requirements or demands. Thirty-seven and one half (37.5) hours per week. Normal work hours are 7:00 a.m. to 3:00 p.m. Monday through Friday with the ability to work after hours when necessary. Scheduled hours/days, job location, duties and any other information contained herein is subject to change. May be required to work extra hours and to perform extra or different duties during emergency situations.