Field Technician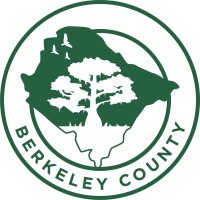 Berkeley County
Moncks Corner, SC, USA
Posted on Wednesday, May 24, 2023
Job Summary and Essential Functions

This position typically provides monthly water meter cut offs and reconnects for all non-payment customers; maintains work orders associated with the water meters; reports open fixtures, reading meters as needed and verifying addresses; performs monthly rereads; reports customer inactivity and vacant properties; maintains 24 on-call status; and deals courteously and effectively with fellow employees and citizens.

ESSENTIAL JOB FUNCTIONS:

Reports any irregularities with meter, meter boxes or any other problem on equipment or apparatus.
Prepares work orders as requested/needed.
Notifies Billing of abnormally high water usage, open fixtures and meters turned back on by customers.
Performs reconnects and cut offs on water meters for non-payment customers.
Performs monthly rereads as needed on meters.
Verifies customer accounts for inactivity.
Locks or unlocks meters as needed.
Reads, removes and repairs water meters as needed.
Performs routine task with small hand tools.
Performs light maintenance on tools and equipment.
Performs routine maintenance on meters and meter components.
Marks and paints meters as needed.
Repairs leaks associated with meters and meter boxes.
Prepares map for daily stops and drives to multiple locations.
Responds to customer inquiries and investigates customer complaints associated with water billing and high usage issues.
Retrieves payments from all drop box locations on a daily basis.
Reads and understands the BCWS Environmental Management System policy statement.
Reports any observed discharges or potential discharges of pollutants (gas, liquid or solids) from any County owned or near any County owned facility to management.
Complies with any task specific Environment Management System Standard Operating Procedures.
Performs other duties as assigned.

Minimum Requirements to Perform Work

High School diploma or equivalent;
One (1) year of general work experience;
Must have and maintain a valid driver's license for South Carolina with safe driving record.

Special Requirements:

Must be able to obtain a valid Class B CDL within six (6) months of employment;
Must be able to obtain a Class D Water Distribution license within twenty-four (24) months of employment;
Serves "on-call" status on a rotating basis as well as after hours and weekends on an emergency basis.
Departmental testing may be administered during interview;
A criminal background check will be completed on selected applicant if a current one (less than 3 years old) is not on file.
This is a safety sensitive position and is subject to random drug and alcohol testing.

Knowledge, Skills and Abilities:

Skill in using personal computers including Word and Excel.
Skill in excellent communication, both oral and written.
Skill in the use of hand tools, materials and equipment used in the performance of the job function.
Ability to efficiently complete tasks by following established guidelines/procedures with minimal direct supervision.
Ability to compose and prepare reports, records and correspondence.
Ability to greet public and explain various requirements and procedures.
Ability to work in all types of weather environments.
Ability to deal with the public to include handling potential difficult customers.
Ability to use or repair small and medium equipment and machinery.
Ability to collect payments.

Physical Demands

This position requires the employee to reach, pull and push with hands and arms; stand; and use hands to handle, feel, finger, grasp or operate objects, tools or controls; sit; climb or balance; stoop, kneel, crouch or crawl; use mental acuity and repetitive motion; and walk, talk and hear. The employee must frequently lift and/or move up to ninety-five (95) pounds. Specific vision abilities required by this job include close vision, distance vision, color vision, peripheral vision, depth perception and the ability to adjust focus.


Work Conditions

The work is regularly performed in a safe and secure work environment that may periodically have unpredicted requirements or demands. Thirty-seven and one half (37.5) hours per week. Normal working hours are Monday through Thursday from 7:00 a.m. until 5:00 p.m. with the ability to work after hours when necessary. This position is subject to 24-hour on call. Scheduled hours/days, job location, duties and any other information contained herein is subject to change. May be required to work extra hours and to perform extra or different duties during emergency situations.