Radio Shop Senior Support Technician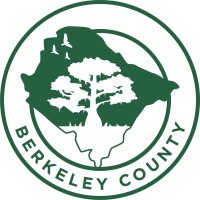 Berkeley County
IT, Customer Service
Moncks Corner, SC, USA
Posted on Saturday, May 20, 2023
Job Summary and Essential Functions

This position typically provides the performance of basic installation, programming and tracking tasks; and deals courteously and effectively with fellow employees and citizens.

ESSENTIAL JOB FUNCTIONS:

Answers telephone calls to assist radio users encountering problems.
Perform standard radio programming, updating and tuning
Records problems which occur, and places service calls in work ticket tracking systems.
Installs various electronic equipment as needed.
Identifies faults and issues relating to the Radio Communication Systems and recommend appropriate paths to resolution and repair.
Assist with County and state public safety staff through user groups and appropriate agency meetings to understand their radio communication needs and concerns.
Assist with over the air (OTA) programming and rekeying of systems.
Provide guidance to personnel and radio shop.
Observes and troubleshoots equipment operation in order to detect malfunction.
Consults with managers/team members to solve problems impeding radio functionality, installation and/or usage.
Performs system maintenance functions as directed test equipment updates and other software updates.
Maintains safe and clean work areas.
Troubleshoots hardware problems.
Researches technical issues as well as future products that may beneficial.
Analyzes problems to develop solutions involving computer/radio hardware and software.
Applies theoretical expertise and innovation to create or apply new technology.
Oversees the daily performance of communication systems.
Performs diversified duties including answering incoming telephone calls, entering information and data into the computer system, drafting, editing and distributing correspondence as well as other related duties as assigned.
Perform other duties as assigned.

Minimum Requirements to Perform Work

High School diploma or equivalent;
Two (2) years of computer experience;
Must have and maintain a valid driver's license for South Carolina with safe driving record;

SPECIAL REQUIREMENTS:

Departmental testing may be administered during interview;
A criminal background check will be completed on selected applicant if a current one (less than 3 years old) is not on file.
This position is considered emergency essential and will be required to report to work during any declared emergency situation.

KNOWLEDGE, SKILLS AND ABILITIES:

Knowledge of personal computers and peripheral devices with a good understanding of the Internet application systems environment.
Skill in tasks including filing, customer service, math, data entry and correct grammar usage.
Skill in excellent oral and written communications.
Skill in organization, detail orientation and multi-tasking.
Ability to work independently; under pressure; multi-task; be efficient; meet deadlines with quality work; interact with others while maintaining decorum regardless of the situation.