IT Support Technician Assistant - Part Time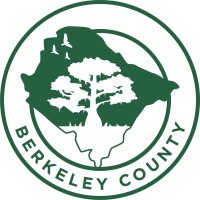 Berkeley County
IT, Customer Service
Moncks Corner, SC, USA
Posted on Saturday, May 20, 2023
Job Summary and Essential Functions

This position typically provides performance of a variety of basic help desk support requests and routes help desk requests to appropriate systems staff for follow-up or action; and deals courteously and effectively with fellow employees and citizens.

ESSENTIAL JOB FUNCTIONS:

Performs basic maintenance and upkeep of library technology equipment such as, installation of software/hardware (workstations, printers, monitors, scanners, mobile devices, patch cables, etc.), basic cleaning and preventive maintenance of library technology equipment.
Performs library technology inventory and surplus.
Manages, maintains and tracks library asset/inventory equipment.
Prepares items for surplus (cleaning, deleting data from hard drives, printers, etc.).
Prepares and coordinates pickup of library technology equipment for surplus.
Files and maintains paperwork (asset inventory, shipping, training) forms/documents.
Assists with system related projects such as staff, public training and setup/installation/removal of technology equipment (workstations, printers, monitors, etc.).
Keeps up with library related technology via journals, magazines, webinars, etc.
Meets with library IT/systems staff for progress reports and project planning.
Travels with staff for conferences, presentations, major upgrades and installs.
Removes defective parts from computer peripherals that come back to the department and surplus them or replace with new hardware.
Performs other duties as assigned.

Minimum Requirements to Perform Work

High School diploma or equivalent;
One (1) year of related Library and/or technology experience;

Special Requirements:

Departmental testing may be administered during interview;
A criminal background check will be completed on selected applicant if a current one (less than 3 years old) is not on file.

Knowledge, Skills and Abilities:

Skill in filing, customer service, math, data entry and correct grammar usage.
Ability to operate general office equipment.
Ability to use computers and computer applications.
Ability to use or repair small and medium equipment and machinery.
Ability to manage inventory and property.
Ability to repair, develop or install hardware, software and systems.

Physical Demands

This position requires the employee to stand and use hands to handle, finger or operate objects, tools or controls; reach with hands and arms; use repetitive motion; crouch, kneel and stoop; and walk, talk and hear. The employee must occasionally lift and/or move up to twenty-five (25) pounds. Specific vision abilities required by this job include close vision, distance vision, color vision, peripheral vision, depth perception and the ability to adjust focus.

Work Conditions

The work is regularly performed in a dynamic environment that requires sensitivity to change and responsiveness to changing goals, priorities and needs. This position will not exceed twenty-nine (29) hours per week. Normal operating hours are Monday through Friday 9:00am until 5:00pm with the ability to work flexible hours when necessary. Scheduled hours/days, job location, duties and any other information contained herein is subject to change. May be required to work extra hours and to perform extra or different duties during emergency situations.