Inventory Manager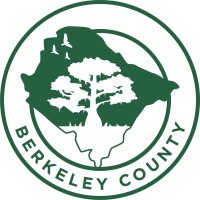 Berkeley County
Moncks Corner, SC, USA
Posted on Saturday, May 20, 2023
Job Summary and Essential Functions

This position typically provides performance of all duties associated with the operation of an inventory supply room, including receiving material, processing paperwork and properly marking and stowing all material received for stock inventory. Additionally, this position provides supervision of mechanical repairs and facilities maintenance.

ESSENTIAL JOB FUNCTIONS:


Disburses materials from inventory ensuring each transaction is properly recorded.
Ensures proper coding and charging of inventory material to the departments.
Receives, documents and disburses non-stock materials ordered by the various departments ensuring timely notification of arrival.
Acts as liaison between vendor and buyer to ensure purchases are accurate and timely.
Picks up supplies from vendors that cannot be delivered or that are emergency requirements.
Initiates requisitions to maintain proper inventory levels of repair parts and expendable material.
Conducts physical inventory as required.
Manages the daily operation of the tool issue room.
Maintains records of supply requisitions and materials received.
Performs data entry for inventory control and stockroom operation.
Prepares monthly financial reports.
Works with uniform rental company to order uniforms for new employees.
Matches packing list with purchase order to ensure accuracy.
Establishes and maintains maximums and minimums of inventory.
Supervises inventory clerk.
The ability to generate and issue purchase orders
Coordinates and recommends procedures for facility and equipment maintenance or modification, including the replacement of machines.
Perform other duties as assigned.

Minimum Requirements to Perform Work

High School diploma or equivalent;
Five (5) years of experience in an inventory/warehouse environment;
Or equivalent education, and/or experience.


Special Requirements:

Must have and maintain a valid driver's license for South Carolina with safe driving record;
Departmental testing may be administered during interview;
A criminal background check will be completed on selected applicant if a current one (less than 3 years old) is not on file.



Knowledge, Skills and Abilities:

Knowledge of the types of equipment and supplies required to support a water and wastewater system and landfill operation.
Knowledge and the ability to effectively maintain buildings, equipment, and associated contracts.
Skill in excellent oral and written communication.
Ability to communicate effectively with all levels of BCWS personnel and the general public.
Ability to work autonomously, organized, detail oriented and multi-tasking.
Ability to prepare purchase orders and manage inventory.
Ability to make budget recommendations and manage the budget.
Ability to use small office equipment and computers.
Ability to use or repair small and heavy equipment and machinery.
Ability to supervise employees.

Physical Demands

This position requires the employee to reach and push with hands and arms; stand; use hands to handle, feel, finger, grasp or operate objects, tools or controls; sit; climb or balance; stoop, kneel, crouch or crawl; use mental acuity and repetitive motion; and walk, talk and hear. The employee must frequently lift and/or move up to sixty (60) pounds. Specific vision abilities required by this job include close vision, distance vision, color vision, peripheral vision, depth perception and the ability to adjust focus.

Work Conditions

The work is regularly performed in a relatively safe, secure and stable work environment. Thirty-seven and one half (37.5) hours per week. Normal operating hours are Monday through Friday 7:00am until 5:00pm with the ability to work flexible hours when necessary. Set schedule will be discussed during interview. Scheduled hours/days, job location, duties and any other information contained herein is subject to change. May be required to work extra hours and to perform extra or different duties during emergency situations.