Temporary Horticulturist Assistant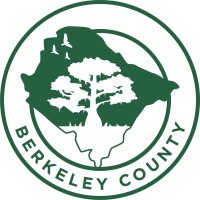 Berkeley County
Moncks Corner, SC, USA
Posted on Wednesday, May 17, 2023
Job Summary and Essential Functions

This position is responsible for assisting ornamental horticulture throughout the park. Must be able to implement a full-scale ornamental horticulture program including propagation, installation and maintenance, including seasonal and educational horticulture displays by utilizing proper tools and equipment. These duties are performed near large areas of water that are inhabited by reptiles or other wildlife in controlled and/or natural environments.

ESSENTIAL JOB FUNCTIONS:

Assist Horticulture team by maintaining botanic gardens and green spaces with daily planting, watering and weeding tasks.
Maintain plant care with occasional deadheading, pruning, transplanting, and fertilizing tasks.
Identify and treat plant pests, diseases, and deficiencies.
Assist with planting and maintaining ornamental garden beds using necessary and appropriate equipment and hand tools.
Assist with managing greenhouses and potting sheds.
Assists with educational enrichment program that will be used for teaching classes and speaking at community events.
May travel to various sites for educational programs and presentations about Cypress Gardens.
Perform other duties as assigned.

Minimum Requirements to Perform Work

High School diploma or equivalent;
One (1) year related experience and/or training preferred;
Must have and maintain a valid driver's license for South Carolina with safe driving record;

Special Requirements:

Departmental testing may be administered during interview;
A criminal background check will be completed on selected applicant if a current one (less than 3 years old) is not on file.

Knowledge, Skills and Abilities:

Ability to read and write.
Skill in using computers including Word, Excel and PowerPoint.
Ability to follow oral and written instructions.
Ability to use small office equipment, power equipment, hand tools,
Ability to use or repair small and medium equipment and machinery.

Physical Demands

This position requires the employee to stand, sit, crawl, crouch, kneel, stoop and use hands to handle, feel, finger, grasp or operate objects, tools or controls; reach, pull and push with hands and arms; use mental acuity and repetitive motion; and walk, talk and hear. The employee must occasionally lift and/or move up to thirty (30) pounds. Specific vision abilities required by this job include close vision, distance vision, color vision, peripheral vision, depth perception and the ability to adjust focus.

Work Conditions

The work is regularly performed in a safe and secure work environment that may periodically have unpredicted requirements or demands. Hours will not exceed twenty-nine (29) hours per week. Normal operating hours are 9:00 a.m. to 5:00 p.m. Monday through Friday on a rotating schedule with the ability to work after hours when necessary. Weekend and holiday work will be required. Scheduled hours/days, job location, duties and any other information contained herein is subject to change. May be required to work extra hours and to perform extra or different duties during emergency situations.