Temp Animal Care Technician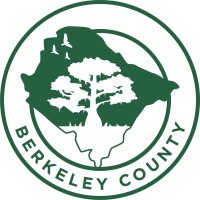 Berkeley County
Moncks Corner, SC, USA
Posted on Wednesday, May 17, 2023
Job Summary and Essential Functions

This position typically provides moderate level support which may include ensuring animals are fed and healthy; addressing animal illness; interacting with visitors; and dealing courteously and effectively with fellow employees and citizens. These duties are performed near large areas of water that are inhabited by reptiles or other wildlife in controlled and/or natural environments.

ESSENTIAL JOB FUNCTIONS:

Adheres to the highest ethical standards and provisions of animal care in a safe, competent, professional and humane manner at all times.
Evaluates animals for any illness or injuries needing immediate treatment.
Assists with animal husbandry and medications.
Assists with cleaning and maintaining exhibits.
Assists with isolation ward and isolation animals.
Provides quality service to clients, volunteers and staff recognizing their individual contributions to the success of our organization.
Maintains and safely operates equipment used in the performance of duties related to the position.
Maintains daily log of animal care.
Cleans and maintains aquariums, birdhouse and aviaries.
Maintains filters.
Interacts with the public and addresses questions.
Works special events.
Performs other duties as assigned.

Minimum Requirements to Perform Work

High School diploma or equivalent;
Six (6) months of related experience;
Must have and maintain a valid driver's license for South Carolina with a safe driving record.

SPECIAL REQUIREMENTS:

Departmental testing may be administered during interview;
A criminal background check will be completed on selected applicant if a current one (less than 3 years old) is not on file.

KNOWLEDGE, SKILLS AND ABILITIES:

Skill in self-guidance requiring minimal supervision.
Ability to be flexible with schedule changes and short notice overtime requests.
Ability to be part of an entrepreneurial team that is goal-oriented, collegial and innovative.
Ability to work as a collaborative team player experienced in working with multiple departments and co-workers.
Ability to work enthusiastically with the public.
Ability to work under pressure.
Ability to work comfortably with all animals.
Ability to use office equipment.

Physical Demands

This position requires the employee to reach with hands and arms; stand; walk; use hands to handle, feel, finger, grasp or operate objects, tools, or controls; sit; climb or balance; stoop, kneel, crouch, or crawl; talk and hear; use mental acuity and repetitive motion. The employee must frequently lift and/or move up to ninety (90) pounds. Specific vision abilities required by this job include close vision, distance vision, color vision, peripheral vision, depth perception and the ability to adjust focus.

Work Conditions

The work is regularly performed in a safe and secure work environment that may periodically have unpredicted requirements or demands. Hours will not exceed twenty-nine (29) hours per week. Normal operating hours are 9:00 a.m. to 5:00 p.m. Monday through Friday on a rotating schedule with the ability to work after hours when necessary. Weekend and holiday work will be required. Scheduled hours/days, job location, duties and any other information contained herein is subject to change. May be required to work extra hours and to perform extra or different duties during emergency situations.