Electrician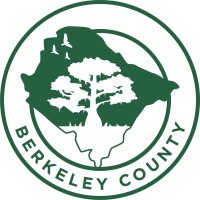 Berkeley County
Moncks Corner, SC, USA
Posted on Wednesday, May 17, 2023
Job Summary and Essential Functions

This position typically provides the performance of moderate level skilled tasks in a moderately supervised to independent manner.

ESSENTIAL JOB FUNCTIONS:

Performs skilled tasks and troubleshoots and makes repairs in commercial and residential type buildings operated by Berkeley County Government according to standard practices of the electrical trade.
Performs duties such as installing and wiring fixtures, changing light bulbs and ballasts, reading electrical instruments, tracing wiring short circuits, pulling wiring through conduit and repairing defective or worn parts and equipment.
Reads and interprets sketches, diagrams and blueprints.
Operates and maintains equipment used in the electrical trade.
Uses all proper safety procedures as required by the code of the electrical trade.
Assists in other trades as needed.
Performs other duties as assigned.

Minimum Requirements to Perform Work

High School diploma or equivalent;
Three (3) years of related electrical experience;
Must have and maintain a valid driver's license for South Carolina with safe driving record;

Special Requirements:

This position requires "on-call" status on a rotating basis as well as after hours and weekends on an emergency basis.
Departmental testing may be administered during interview;
A criminal background check will be completed on selected applicant if a current one (less than 3 years old) is not on file.

Knowledge, Skills and Abilities:

Ability to read and write.
Ability to follow oral and written instructions.
Ability to use or repair small and medium equipment and machinery.

Physical Demands

This position requires the employee to reach with hands and arms; stand; walk; use hands to handle, feel or operate objects, tools or controls; sit; climb or balance; stoop, kneel, crouch or crawl; and talk and hear. The employee must frequently lift and/or move up to ninety-five (95) pounds. Specific vision abilities required by this job include close vision, distance vision, color vision, peripheral vision, depth perception and the ability to adjust focus.

Work Conditions

The work is regularly performed in a safe and secure work environment that may periodically have unpredicted requirements or demands. Thirty-seven and one half (37.5) hours per week. Normal work hours are 7:00 a.m. to 3:00 p.m. Monday through Friday with the ability to work after hours when necessary. Scheduled hours/days, job location, duties and any other information contained herein is subject to change. May be required to work extra hours and to perform extra or different duties during emergency situations.