Administrative Support Specialist 4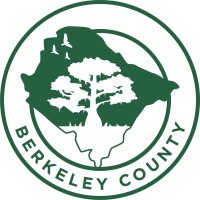 Berkeley County
Administration, Customer Service
Moncks Corner, SC, USA
Posted on Wednesday, May 17, 2023
Job Summary and Essential Functions

This position typically provides administrative support for an office, including performing complex administrative tasks; promoting inter-departmental workflow; and dealing courteously and effectively with fellow employees and citizens.

ESSENTIAL JOB FUNCTIONS:



Provides administrative support for the department, which requires an understanding of complex processes, data, and/or operations of the department.
Process a wide variety of land development and stormwater project documents/files.
Conduct file research to complete/assist in accurate and timely responses to FOIA requests while adhering to all requirements of S.C. Code of Laws.
Perform a variety of tasks to support the development plan review process including but not limited to receiving/processing submittal applications, communicating with applicants, project fee invoicing, collecting payments, database entry, etc.
Perform diversified administrative duties including answering incoming telephone calls, taking messages, composing letters, creating data files, copying and filing, data entry, records management, scanning, and serve as the receptionist for the department.
Receive public inquiries by phone, email, letter or in person and furnishes proper information or directs to the proper source.
Assist in handling/routing citizen complaints regarding land development and stormwater related activities or issues.
Provide support to other County staff members and the general public by applying basic procedures of all applicable County ordinances and other regulatory guidelines; respond to department and public inquiries related to applications and submittals.
Updates and provides alternatives to supervisor regarding critical issues/events.
Daily software use to include EnerGov, Road Manager, Mayan, GIS, GovQA and any other software used by the department.
Arrange/Coordinate appointments and meetings when instructed.
Prepare/sort incoming and outgoing mail.
May attend and record minutes for various meetings.
Provide administrative support to the County Transportation Committee.
Perform other duties as assigned.

Minimum Requirements to Perform Work

High School diploma or equivalent;
Four (4) years of related administrative experience;

SPECIAL REQUIREMENTS:


Data Entry/Basic Skills test score of 77, Word test score of 55, and Excel test score of 50 are required for this position.
Departmental testing may be administered during interview;
A criminal background check will be completed on selected applicant if a current one (less than 3 years old) is not on file.

KNOWLEDGE, SKILLS AND ABILITIES:


Knowledge of personal computers, including Word and Excel.
Knowledge of additional software such as GIS, Bluebeam, SharePoint, etc. preferred.
Skilled in clerical tasks including filing, customer service, math, data entry and correct grammar usage.
Skill in the use of general office equipment and computers.
Ability to accept payments and prepare purchase orders.
Ability to manage inventory and property.

Physical Demands

This position requires the employee to sit and use hands to handle, feel, finger or operate objects, tools or controls; reach with hands and arms; use mental acuity and repetitive motion; and walk, talk and hear. The employee must occasionally lift and/or move up to twenty-five (25) pounds. Specific vision abilities required by this job include close vision, distance vision, color vision, peripheral vision, depth perception and the ability to adjust focus.

Work Conditions

The work is regularly performed in a relatively safe, secure and stable work environment. Thirty-seven and one half (37.5) hours per week. Normal operating hours are Monday through Friday 8:00am until 4:00pm with the ability to work flexible hours when necessary. Scheduled hours/days, job location, duties and any other information contained herein is subject to change. May be required to work extra hours and to perform extra or different duties during emergency situations.