Linux Engineer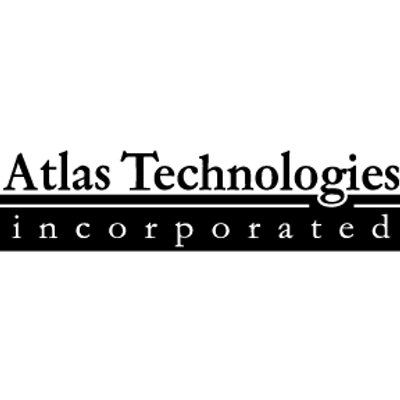 Atlas Technologies, Inc.
Software Engineering
North Charleston, SC, USA
Posted on Friday, May 26, 2023
We currently have an opening for a Linux Engineer in the Charleston, SC area. Atlas Technologies, a rapidly-expanding company supporting the US Military and other Government entities, is seeking a passionate, flexible, highly-motivated team player to join our group of Information Technology professionals.
You Will:
Provide technical analysis integral to the maintenance and sustainment of DoD systems.
Provide in-depth research and analysis of issues.
Provide in-depth knowledge and technical expertise in the areas of installation, maintenance, and support of Unix/Linux operating systems and technologies.
Support documentation requirements for Engineering Change Requests (ECRs).
Respond to service requests and engineering troublshooting.
Provide analysis and guidance, review technical briefs and information on changes to system configurations.
Establish and maintain effective working relationships with end users, vendors and customers.
Identify, troubleshoot, and remediate security vulnerabilities in Linux
Troubleshoot end-to-end networking problems involving switches, routers, servers, VLANS, and other IT devices or services.
Identify End-of-Life (EOL) issues, ensure all applications hosted on internal servers are approved in accordance with customer requirements.
Perform support tasking in accordance with organization-approved Preventative Maintenance
You Have:
US Citizenship
Possession of and the ability to maintain a Department of Defense (DoD) Secret Level Security Clearance
Possession of and the ability to maintain a DoD IAT Level II certification (ex. Security+)
Demonstrated ability to effectively configure and administer distributed networks in a multi-system and/or multi-application environment.
Strong documentation and oral communication skills to clearly communicate with all levels of users, engineers, managers and organizations
The ability to multi-task and balance multiple goals and priorities
Self-motivation, strong work ethic and commitment to quality
A passion for learning, IT, and/or IA
Work experience that clearly demonstrates a strong working knowledge of routing and switching in a distributed environment; and working knowledge and experience with VLAN management, virtualization, and shared storage.
Education/Experience:
A BS degree in Engineering or Physical Science
Ten (10) years of experience in Systems Engineering and Life Cycle Support, to include:
Technology Analysis and Assessment, Design Definition, Development of Systems Specification, Systems Analysis, Systems Architecture, Systems/Equipment Integration, Test & Evaluation Criteria, and Logistics support of C4ISR requirements. Five (5) years of technical experience in support of C4ISR projects. Note: Experience may be concurrent.
OR
Bachelor's degree with completed applicable certifications and six (6) years of experience in support of C4ISR projects.
We'd Be Impressed If You Have::
Experience with a Navy shore-based system
Linux OS certification
Red Hat Linux and Ansible experience
SolarWinds product suite experience
CMPro
In addition to a great culture at Atlas Tech, we pride ourselves on our Core Values of Learning; Teaching; Passion; and Flexibility. We have been recognized in the top 25 in both South Carolina and Virginia as one of the Best Places to Work for three straight years. We have also been honored with the US DoL Hire Vets Gold Award since 2020.
What to hear more? Read on to see what our Team Members say about their experience:
"I love working for Atlas Tech because of the community and the ability to learn, grow, and develop my career. I know when I come to work each day that I am working with an amazing team and that what we are doing truly matters and makes a difference for the warfighter." – Danielle
"You are not just a number here at Atlas. I have been with Atlas for over 13 years now I can say that Atlas displays a genuine interest in its employees. This is evidenced in its commitment to mentoring every employee and providing educational paths for each employee's personal and professional growth within the company." - Ian
Atlas Tech offers a competitive salary, generous benefits package, and an opportunity to make a positive impact in your own community.