Financial Analyst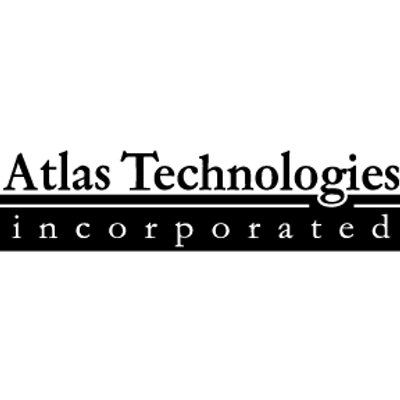 Atlas Technologies, Inc.
IT, Accounting & Finance
North Charleston, SC, USA
Posted on Friday, May 26, 2023
Atlas Technologies, Inc., a rapidly expanding company supporting the US Military and other Government entities, is seeking a passionate, flexible, highly motivated team player to join our group of Information Technology professionals.
You Will:
Provide cost management, cost planning and budgeting support as directed by and in direct support to government lead.
Work in tandem with contractor and government stakeholders to identify and execute high and low level budgeting and cost control processes
Act in a Directive PMO role, utilizing experience with cost management from a project or program management level perspective to support the successful cost performance of the assigned team
Act as a financial advisor and planner for the assigned team
Coach and mentor government project leads on cost planning, cost estimating, determining budgets, cost forecasting, and establishing and monitoring cost controls
Work in tandem with Project Leads and Team Lead to produce budgets via the NIWC Cost Estimate Tool (CET)
Report to and advise assigned team lead on financial issues and budget priorities
Conduct financial analysis of the assigned team to evaluate project budgets and other financial parameters
Continuously assess performance and stability of assigned project budgets
Regularly and routinely analyze financial health and performance of projects against established budgets and leadership expectations
Perform formal finance analysis and produces reports as needed or requested by assigned team lead
Itemize fees, travel, labor, material, and all other costs by task and by project
Produce charts, graphs, spreadsheets, and presentations that aid government leadership in task execution oversight and assessing financial conditions and decisions
You Have:
Moderate to high expertise in the PM discipline of cost management
Financial expertise paired with coaching and coordination skills
High level of expertise with MS Excel and MS Powerpoint
We'd Be Impressed If You Had:
Bachelor's Degree in a Finance-relevant area, (Business Administration, Accounting, Finance) desired, not required.
What is Atlas, you ask?
Atlas is a fast-growing information technology services company servicing a range of DoD customers. Our core values directly contribute to our success and growth. Atlas enjoys success by combining nimble management, a top-notch technical team, and unequaled customer service. We are extremely passionate about our platform, as well as our relationships among our team and with our customers.
Life at Atlas
Our focus can be summed up succinctly – To create a positive impact for our clients, community, and country, we integrate reliable, intuitive IT solutions for the warfighter.
Atlas offers you:
Growth potential and ability to lead change
Company leadership that believes in learning, teaching, passion, and flexibility
Challenging, motivating and fun work environment
Company culture that is guided by our core values
Agile product management methodologies with minimal process overhead
Flexible work schedule