Tier 3 Help Desk Support Technician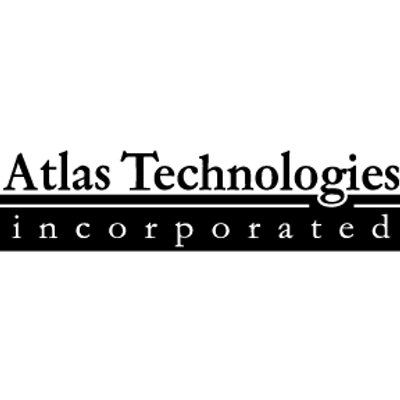 Atlas Technologies, Inc.
IT, Customer Service
North Charleston, SC, USA
Posted on Tuesday, May 23, 2023
Looking for a career where hard work is valued, and your ideas and feedback are part of the way we operate daily? Want to bring your skills to a company that encourages teamwork and champions continued education and process improvement?
Atlas Tech, a veteran-owned IT company serving multiple DoD customers in support of America's warfighters, is looking for a Tier 3 Help Desk Support Technician in Charleston, SC.
The Help Desk Support Technician will serve as a subject matter expert for U.S. Navy Network Systems utilizing Microsoft and Linux servers as well as routers and switches from various vendors.
You Will:
Assist in performing distance and/or onsite support of networks, servers and data communications paths.
Research issues using available resources.
Advise customer on appropriate actions.
Provide support and integration expertise for U.S. Navy network systems and associated systems.
Provide on-site technical assistance to operational units worldwide.
Perform systems operations integration for various U.S. Navy network.
You Have:
U.S. Citizenship
A minimum of a Department of Defense (DoD) Secret level Security Clearance or be able to obtain an interim security clearance prior to hire date.
Experienced in TCP/IP and common protocols such as FTP, SSH OSPF, BGP, SNMP, and NTP.
Strong troubleshooting skills.
CompTIA Security+ CE Certification required.
Relevant vendor operating system certification such as CCNA or CCNP is preferred.
Minimum 4 years experience as a Technician, System Admin, Field Engineer or System Analyst.
Strong work ethic and commitment to quality.
Strong written and oral communication skills and ability to communicate with all levels of personnel.
Experience with Microsoft Office Suite.
Strong multi-tasking skills and the ability to balance multiple goals and priorities.
Ability to work with teammates and technical experts in a highly collaborative environment.
Ability to handle tasks of moderate scope providing solutions that are innovative and timely.
Basic knowledge with installation and maintenance of network cabling.
Ability to perform software installations, including configuration and troubleshooting.
Ability to problem solve efficiently and quickly.
Self-starter exhibiting personal initiative to learn, teach, be flexible and have a passion for IT.
We'd Be Impressed If You Had:
Experience in routing and switching (Cisco preferred)
Experience in system administration (Linux preferred)
Experience with Automated Digital Network System (ADNS)
In addition to a great culture at Atlas Tech, we pride ourselves on our Core Values of Learning; Teaching; Passion; and Flexibility. We have been recognized in the top 25 in both South Carolina and Virginia as one of the Best Places to Work for three straight years. We have also been honored with the US DoL Hire Vets Gold Award since 2020.
What to hear more? Read on to see what our Team Members say about their experience:
"Atlas Tech has the culture, trust, and fairness that you expect of the best of communities. I feel lucky to be part of their amazing journey of growth as a standout organization." - Syed
"You are not just a number here at Atlas. I have been with Atlas for over 13 years now I can say that Atlas displays a genuine interest in its employees. This is evidenced in its commitment to mentoring every employee and providing educational paths for each employee's personal and professional growth within the company." - Ian
Atlas Tech offers a competitive salary, generous benefits package, and an opportunity to make a positive impact in your own community.